The Conference Series
The conference "The Israel Lobby and American Policy" is the latest in a series. Visit previous conference websites with archived speaker bios, transcripts, video and audio below.

Website: http://2017.IsraelLobbyAndAmericanPolicy.org
Date: March 24, 2017
Venue: The National Press Club
Theme: Experts spoke about US foreign aid to Israel, what has changed, legislation against BDS, overcoming the Israel lobby in Congress, a Palestinian perspective on the "peace process," the documentary film "Two Blue Lines," "strategies to push back on Hollywood stereotypes," Israel lobby funding Islamophobia, "fake" peace processing, viewing the Israel-Palestine conflict through the lens of "settler colonialism," and an undercover investigative journalism series on covert Israel/lobby operations in the UK.
Website: http://IsraelsInfluence.org
Date: March 18, 2016
Venue: The National Press Club
Theme: Expert panelists and keynote speakers analyzed the enormous impact Israel's influence has on Congress, establishment media, academia and other major institutions.
Website: http://IsraelLobbyUS.org
Date: April 10, 2015
Venue: The National Press Club


Theme: This unprecedented gathering focused on the Israel lobby in America. How big is it? How fast has it grown? How interconnected are the organizations and individuals? How much revenue does it raise and where does the money go? What are the common objectives of the lobby? What laws apply to lobbying to benefit a foreign government, and are they vigorously enforced? Do coordinated campaign contributions cause American policymakers to act more on behalf of Israel than the United States? What fallacies underlie the assertions that U.S. and Israeli interests are the same? What are the Israel lobby's public and private, short-and-medium-term policy objectives? And what can Americans who do not believe pro-Israel slogans, activities and policy objectives do?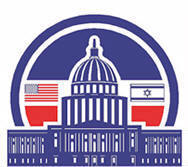 Website: http://NatSummit.org
Date: March 7, 2014
Venue: The National Press Club
Theme: U.S. financial, military, and diplomatic support for Israel has grown significantly and steadily throughout the past 60 years and now dwarfs annual American foreign assistance to all other nations. Research indicates the U.S.-Israel "special relationship" is a major factor in foreign hostility toward Americans. Some experts suggest that Israel has been central to U.S. wars in the Middle East. However, the huge public backlash against Israel lobby-generated momentum for U.S. attacks on Syria and Iran indicates that Americans are concerned about the direction of U.S. foreign policy, how it is made, and those trying to make it. This historic summit provided an in-depth, multifaceted inquiry into this critical subject matter. Panelists included former military and diplomatic personnel, intelligence officers, scholars, economists, researchers and a variety of other subject-matter experts and authors often shut out of key discussions in public forums and news media outlets.