Speakers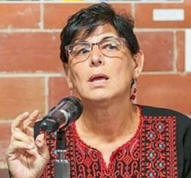 Dr. Rabab Abdulhadi is the director and senior scholar in the Arab and Muslim Ethnicities and Diasporas; associate professor of Ethnic Studies/Race and Resistance Studies; and affiliated faculty in Sexuality Studies graduate program at San Francisco State University. She is a co-founder and editorial board member of the Islamophobia Studies Journal for which she is co-editing the forthcoming special issue on "Gender, Sexuality and Racism." She is co-author of Mobilizing Democracy: Changing U.S. Policy in the Middle East; and co-editor of Arab and Arab American Feminisms: Gender, Violence and Belonging, winner of the 2012 National Arab American non-fiction Book Award; American Quarterly Forum on Palestine and American Studies (2015); and a special issue of MIT Electronic Journal of Middle East Studies. Her work has appeared in 7 languages (Arabic, English, Farsi, French, German, Italian and Spanish in academic journals (International Feminist Journal of Politics; Gender and Society; Radical History Review; Peace Review; and Journal of Women's History); anthologies (This Bridge We Call Home; New World Coming: The 1960s and the Shaping of Global Consciousness; Shifting Borders: American in the Middle East/North Africa; We Will Not Be Silenced: The Academic Repression of Israel's Critics; Righting Injustice: The Case for the Academic Boycott of Israel; and With Stones in Our Hands: Reflections on Racism, Muslims and Empire); social media outlets (Mondoweiss, Al-Shabaka, Jadaliyya); and newspapers and magazines (The Guardian, Al-Fajr; Womanews; Palestine Focus; Voice of Palestinian Women; Christianity and Crisis; Falasteen Al-Thahwra; Al-Hadaf; and Al-Hurriyah). (Full bio)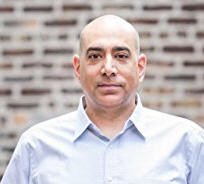 Ali Abunimah is a journalist and the co-founder and executive director of the widely acclaimed publication The Electronic Intifada, a nonprofit, independent online publication focusing on Palestine.
A graduate of Princeton University and the University of Chicago, he is a frequent speaker on the Middle East, contributing regularly to numerous publications.
He is the author of One Country, A Bold Proposal to End the Israeli-Palestinian Impasse and The Battle for Justice in Palestine.
He has been an active part of the movement for justice in Palestine for 20 years.
He is the recipient of a 2013 Lannan Cultural Freedom Fellowship.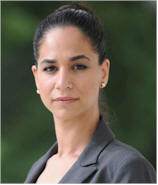 Noura Erakat is a human rights attorney and activist. She is an assistant professor at George Mason University. She is a co-founder/editor of Jadaliyya e-zine and an Editorial Committee member of the Journal of Palestine Studies. Prior to joining GMU's faculty, she served as legal counsel for a Congressional Subcommittee in the House of Representatives, as a legal advocate for the Badil Resource Center for Palestinian Refugee and Residency Rights, and as the national grassroots organizer and legal advocate at the U.S. Campaign to End the Israeli Occupation, where she helped seed BDS campaigns nationally as well as support the cases brought against two former Israeli officials in U.S. federal courts for alleged war crimes. Most recently, Noura released a pedagogical project on the Gaza Strip and Palestine. The centerpiece of the project is a short multimedia documentary, Gaza In Context, that rehabilitates Israel's wars on Gaza within a settler-colonial framework. She is also the producer of the short video, Black Palestinian Solidarity. Noura is currently working on a book project tentatively titled, Justice for Some: Law As Politics in the Question of Palestine.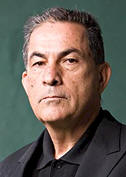 Gideon Levy is a columnist for the Israeli daily Haaretz, which he joined in 1982. He spent four years as the newspaper's deputy editor and is currently a member of its editorial board. He is widely considered the "dean" of Israeli journalism—as well as "the most hated man in Israel." As Levy has written, "Treating the Palestinians as victims and the crimes perpetrated against them as crimes is considered treasonous."
Levy writes the weekly Twilight Zone feature, which covers the Israeli occupation in the West Bank and Gaza over the last 30 years, as well as political editorials for the newspaper. His columns about politics, money, how Israel's military occupation is changing Israeli society and about U.S.-Israel relations are widely read and discussed around the world.
Levy was the recipient, with Palestinian pastor Mitri Raheb, of the 2016 Olof Palme prize for their "fight against occupation and violence." He has also received the Peace Through Media Award, at the 2012 International Media Awards; the Euro-Med Journalist Prize for 2008; the Leipzig Freedom Prize in 2001; the Israeli Journalists' Union Prize in 1997; and The Association of Human Rights in Israel Award for 1996.
His book, The Punishment of Gaza, was published in 2010 by Verso Publishing House in London and New York. Video of Levy's presentation at our 2015 conference was translated into Arabic and has gone viral, receiving more than 200,000 views.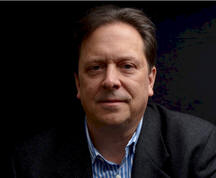 Jefferson Morley is a veteran Washington investigative reporter and the author of the 2017 St. Martin's Press book, The Ghost: The Secret Life of CIA Spymaster James Jesus Angleton. The book sheds new light on Angleton's close relationship with Israeli intelligence, citing such cases as Israel's 1967 attack on the USS Liberty and the diversion of U.S. government-owned weapons-grade uranium from Apollo, PA to Israel in the 1960s.
A native of Minneapolis, Morley attended Yale University and worked as an editor at The New Republic, The Nation and Spin Magazine before joining The Washington Post in 1992 where he worked for 15 years. His reporting has also appeared in The New York Review of Books, Reader's Digest, The New York Times Book Review, Rolling Stone, the Los Angeles Times, The American Prospect, and Salon.
Morley is the author two other books, Our Man in Mexico: Winston Scott and the Hidden History of the CIA, and Snow-Storm in August: Washington City, Francis Scott Key, and the Forgotten Race Riot of 1835.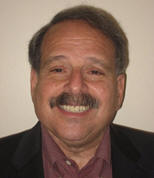 M.J. Rosenberg is a writer, primarily on matters relating to Israel. His recent articles include "Sorry, Democrats: Your NRA Is Spelled AIPAC" and "The US Should Stop Taking Idiotic Actions It Knows Will Provoke Terrorism." He is a regular contributor to The Nation and Huffington Post, with his writing widely reprinted throughout the world. He has special expertise on the Israel Lobby, having been employed by several pro-Israel organizations between 1973 and 1975 and 1982 and 1986. His last post was as editor of AIPAC's Near East Report and as senior adviser to then-executive director Thomas Dine.

He also worked on Capitol Hill for a total of 15 years as legislative assistant to Rep. Jonathan Bingham (D-NY) and as Appropriations Committee staffer for Rep. Nita Lowey (D-NY), specifically handling her work on the Foreign Operations Subcommittee, where she was a leading advocate of the Israel aid package. He also served as chief-of-staff for Edward Feighan (D-OH) and as speechwriter for Sen. Carl Levin (D-MI). Rosenberg also spent three years as a Clinton political appointee at USAID.

Following Rosenberg's years of government service, he went to work as Washington director of the Israel Policy Forum for 9 years, then as a Middle East writer at Media Matters For America.

Rosenberg's opposition to AIPAC, which followed a successful tenure there, stems from his strong support for the "two-state solution" and his belief that it is the Lobby and the government of Israel that is responsible for its failure to be adopted. He is also, in his words, "appalled" by Israel's treatment of the Palestinians, as most recently evidenced by the "indefensible and horrific" Israel war on Gaza in the summer of 2014.
 

Dr. Virginia Tilley, a professor of political science at Southern Illinois University, is co-author of the report, "Israeli Practices towards the Palestinian People and the Question of Apartheid," commissioned by the Economic and Social Commission for Western Asia (ESCWA) of the United Nations. The report, co-authored by Prof. Richard Falk, finds that Israel is imposing an "apartheid regime" on Palestinians.

Professor Tilley holds an MA and Ph.D. in political science from the University of Wisconsin-Madison, and an MA from the Center for Contemporary Arab Studies at Georgetown. She specializes in the comparative and international politics of ethnic and racial conflict, and has research experience in Central America, Israel-Palestine, post-apartheid South Africa and Oceania (Fiji and the small island states of the south Pacific). Her research examines how the social construction of ethnic, racial and national identities has been used by political actors to gain power, build nations and shape conflict. In addition to numerous articles and policy papers, she is author of The One State Solution, (U of Wisconsin Press, 2005), a pragmatic analysis of the two-state solution in Israel-Palestine; and editor of Beyond Occupation: Apartheid, Colonialism and International Law in the Occupied Palestinian Territories (Pluto Press, 2012). At SIU she teaches courses on racial ideology and conflict, international relations, nation-building, and global comparative studies, with special attention to Middle East studies focusing on current events.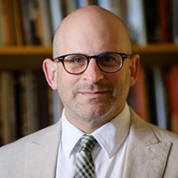 Dr. Barry Trachtenberg is the Michael R. and Deborah K. Rubin Presidential Chair of Jewish History and an associate professor of history at Wake Forest University in Winston-Salem, NC. On Nov. 7, 2017, he testified before a House Judiciary Committee hearing on "Examining Anti-Semitism on College Campuses."

A scholar of Jewish history and the Nazi Holocaust, Dr. Trachtenberg told the committee: "Legislation such as H.R.6421-Anti-Semitism Awareness Act of 2016 is not a genuine attempt to contend with actual anti-Semitism, but rather is more correctly understood as a means to quell what are in fact protected acts of speech that are vital and necessary both to the scholarly missions of educational institutions and to the functioning of democratic societies." He cautioned that "many studies are based on a definition of anti-Semitism that de facto defines criticism of Israel as anti-Semitic….Yet as within American Jewry as a whole, Jewish students hold a wide range of views concerning Israel, from unilaterally supportive to sharply critical."

Dr. Trachtenberg earned his Ph.D. in history at UCLA and a post-graduate diploma in Jewish Studies at Oxford University. Prior to joining Wake Forest in 2016, he was an associate professor and director of programs in Judaic Studies and Hebrew Studies at the State University of New York's University at Albany and interim director (2010-2012) of the university's Center for Jewish Studies. He is the author of the 2018 Bloomsbury Publishing book, The United States and the Nazi Holocaust: Race, Refuge, and Remembrance.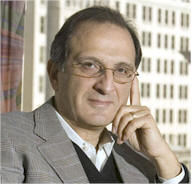 Dr. James J. Zogby co-founded the Arab American Institute in 1985 and continues to serve as its president. He was a member of the Executive Committee of the Democratic National Committee and was twice appointed by President Obama to the United States Commission on International Religious Freedom. In addition to writing a weekly column published in 12 countries, Zogby is the creator and host of the award-winning call-in political television show "Viewpoint," and is frequently featured on national and international media as an expert on Middle East affairs.
In 2010, Zogby published the highly-acclaimed book, Arab Voices. His 2013 e-book Looking at Iran: The Rise and Fall of Iran in Arab Public Opinion, and 20 Years After Oslo are drawn from his extensive polling across the Middle East with Zogby Research Services.